About Dr. Ghiz
Our Practice Philosophy
Our mission it to treat the whole individual! If there is a breakdown in oral health (covering the entire head and neck region) it is usually due to underlying disease or conditions that need to be identified and corrected. Then and only then can ones function and beauty be restored and enhanced.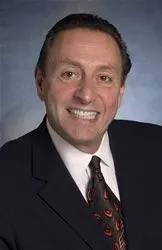 Our practice is dedicated to enhancing your smile while addressing all other aspects of oral well-being that are form as well as function. We begin with a full and comprehensive exam of the entire masticatory system which is comprised of the oral cavity, its supporting structures, and the entire head and neck region. This is accomplished with the aid of both digital x-rays (a 90% reduction in radiation) and photography. After this initial diagnostic phase, a comprehensive treatment plan will be developed, reviewed, and discussed with you to address your cosmetic concerns as well as functional needs. In other words, we restore entire oral health, back teeth as well as front teeth. Remember beauty and function go hand in hand you can't have one without the other long-term.
Dr. Ghiz has an extensive background in headaches, facial and neck pain coupled with over two decades of diagnosing and treating snoring and potentially life-threatening sleep apnea. His experience, continuing education, and skill are dedicated to successfully diagnosing and treating a wide range of oral health conditions which ultimately enhances "quality of life".
Our Practice:
We have a new state-of-the-art office centrally located in mid-Manhattan, next door to Saint Patrick's Cathedral and a block from Rockefeller Center.
No more messy impressions with our digital scanner.
New state of the art, wireless digital X-Rays: radiation exposure is only 10% of conventional radiographs. Most times only a ten (10) minute full set of radiographs.
Digital Panoramic x-ray machine that screens the head and neck region.
Digital photography so that we may both visualize existing conditions and to better understand potentially definitive therapy.
Chairside 26" monitor to view digital radiographs and photographs or just relax and watch TV.
State of the art triple water filtering system "O-So Pure" virtually renders our city's water sterile! This water supplies all aspects of our office; our drills, cup fill, and air/water syringe, etc.
Cancer screening with Velscope.
Services:
Preventative and Hygiene program.
New whitening procedures.
Headaches, facial and neck pain conservative therapy (TMD or TMJ).
Restoring full mouth function and esthetics:
-Implant crowns
-All-porcelain / ceramic restorations
-Porcelain Laminates
Snoring and Sleep Apnea diagnosis and treatment
Awards:
Guide to America's Top Dentists: 2003, 2004, and 2009
Leading Physicians of the World: Top Dentist
Leading Physicians of the World: Featured in the 2010 Edition
Cambridge Who's Who Since 2008
Formal Education:

Georgetown Dental School
Veterans Administration Hospital
Pankey Institute
Dawson Continuum
Ongoing Continuing Education
Professional Affiliations:
American Dental Association
American Academy of Sleep Disorders
American Academy of Cosmetic Dentistry
Academy of General Dentistry
American Academy of Orofacial Pain
New York County Dental Society
New York State Dental Association
National Dental Society
Better Business Bureau; A+ Rating
Professional Licensure: